Barbara Whiting

Barbara Whiting was born on May 19, 1931 in Los Angeles to Eleanor and Richard A. Whiting. She was welcomed into the world by her seven-year old sister, Margaret.

Because of her father's role as one of Hollywood's greatest composers, Barbara grew up surrounded by the elite of the industry. When she was just six-and-a-half years old, her father, passed away. By the time she was ten, her sister was making waves in the recording industry with songs such as That Ole Black Magic and their father's composition My Ideal.

Quite by accident at the age of fourteen, Barbara was discovered by the director George Seaton, who was writing the script for Junior Miss. He was visiting some friends in Westwood one evening, where Barbara was hanging out with her girlfriends listening to "jive records." She had no idea who Mr. Seaton was, and in the spirit of having a good time with her friends, she slapped him on the back and said, "Hi Jackson, how about this dance?" Seaton decided then and there she was a natural for the role of "Fluffy" in Junior Miss. Her performance led to her contract with 20th Century Fox. One reviewer stated that she's got "personality and is determined to survive in the motion picture field."
Her second movie was directed by famed director Otto Preminger. At the age of just 14, Barbara seemed to have a ready answer for everything. Once when Preminger was complimenting her for a stellar bit of work he enthused, "You were very good. In fact, I think you're a very precocious child." Barbara replied, "Uh, uh. Nothing like that. I'm just advanced, that's all." On another occasion on the set Preminger called Barbara from the trailer where she attending school to prepare for a scene. She arrived still reading her geometry book. He commented that she must really like geometry. Barbara replied, "Yes. It's just like the movies - one darned triangle after another." This quick wit was something she maintained throughout her life and brought great joy to those around her.

When Junior Miss moved to the radio in 1952, Barbara continued as part of the cast until it ended in 1954, but this time in the role of Judy Graves.
Over the course of her movie career she would appear in nine additional films:

Centennial Summer;
Home, Sweet Homicide;
Carnival in Costa Rica with Dick Haymes and Vera Ellen;
City Across the River;
I Can Get It for You Wholesale;
Beware, My Lovely;
Rainbow 'Round My Shoulder;
Dangerous When Wet with Esther Williams; and
Paris Follies with her sister Margaret.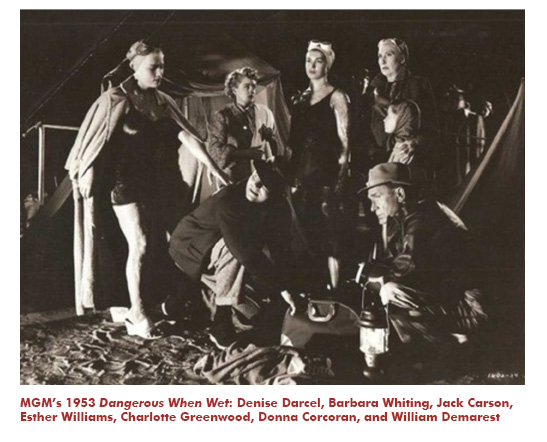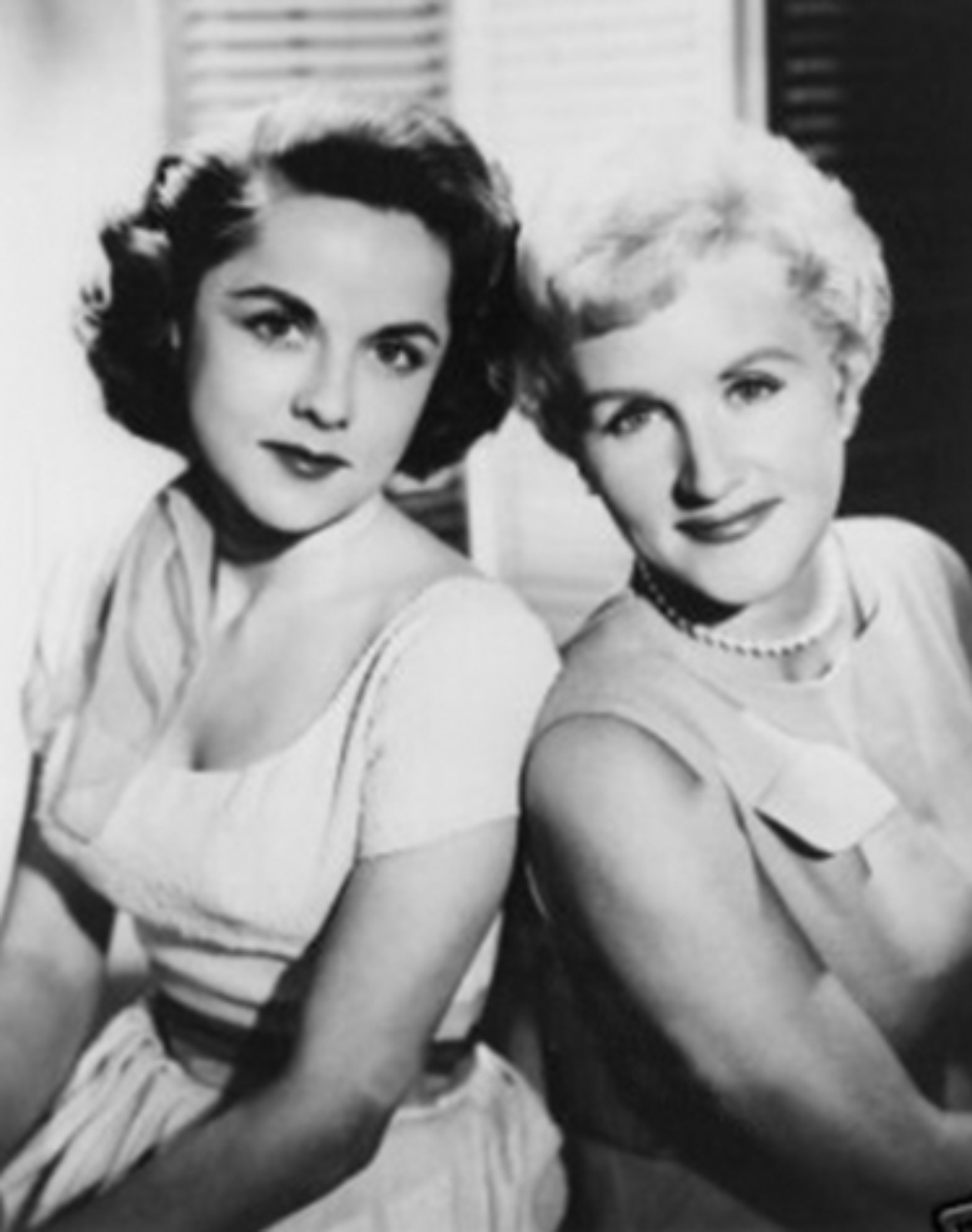 It was prior to that last movie that Barbara showed evidence of her kind and generous spirit which were a staple of her personality. When her sister Margaret was opening at the Thunderbird in Las Vegas, Barbara chartered a bus to take thirty of their friends from Hollywood to Las Vegas to see the show.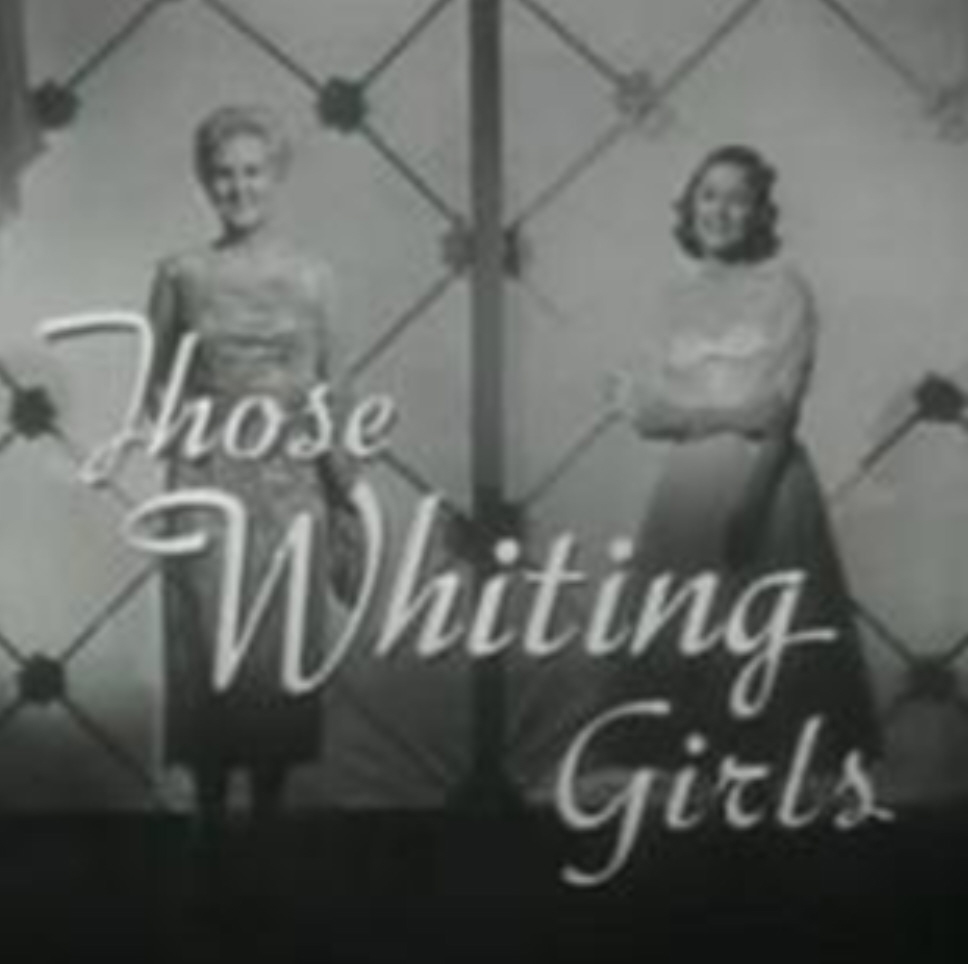 In between her film roles, Barbara also starred on stage and on television, most notably in the 1955 summer replacement series for I Love Lucy. She and her sister Margaret played themselves in the sitcom Those Whiting Girls produced by Desilu Studios for CBS. Desi and Lucy saw the sisters on Ed Sullivan's Toast of the Town and conceived the idea for the show. It was during the run of this series that Barbara received her star on the Hollywood Walk of Fame.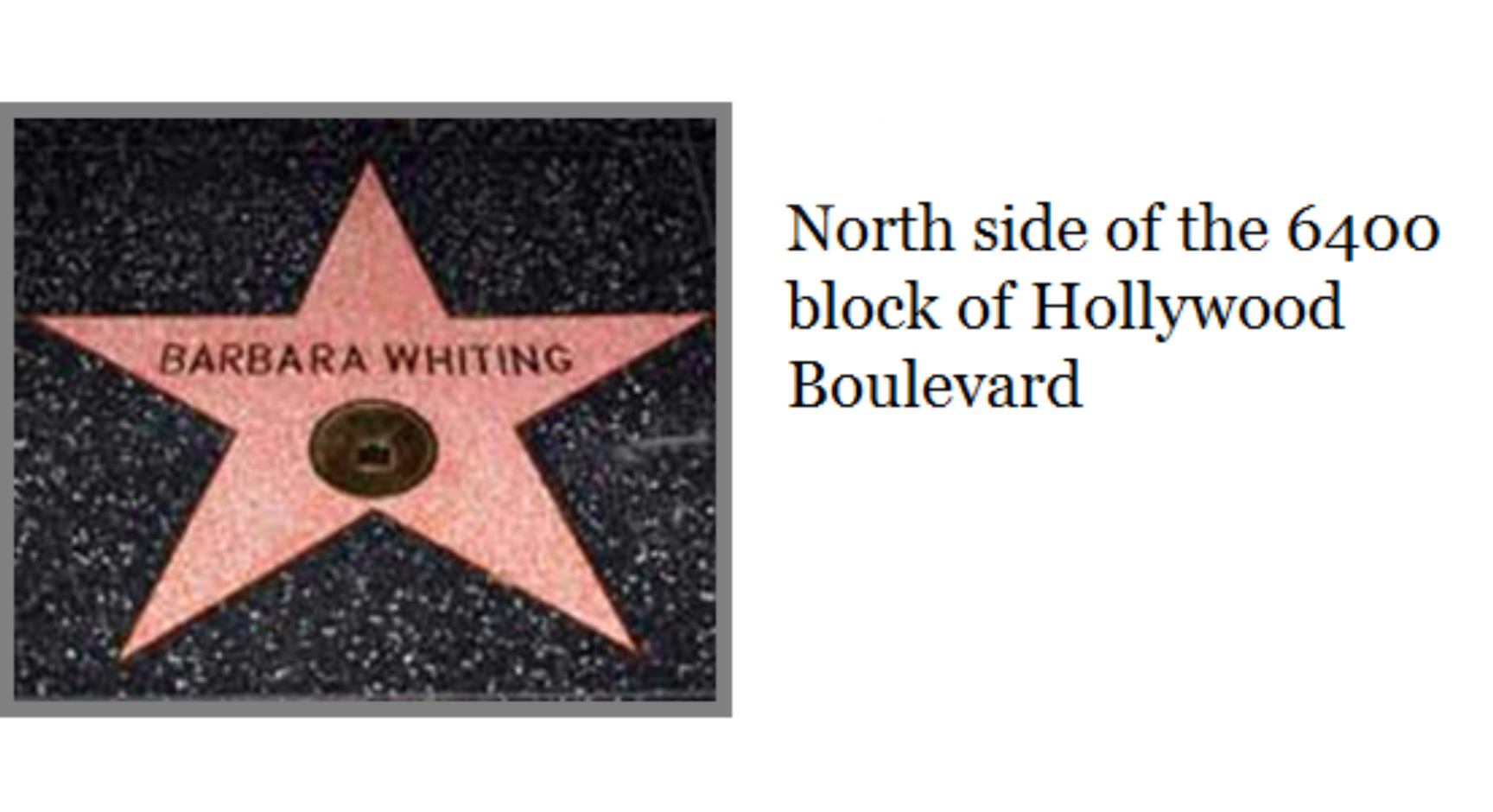 In 1959, Barbara married Gail Smith, the General Director of Advertising and Merchandising at General Motors. They moved to Detroit where she settled into a quiet life that revolved around their son, Richard Whiting Smith, her extended family, charities and her church.
After a devastating battle with cancer, Barbara passed away on June 9, 2004 in Pontiac, Michigan at St. Joseph Mercy Hospital where she had been a longtime volunteer and patron. She is survived by her son Richard, and her granddaughter Naomi.